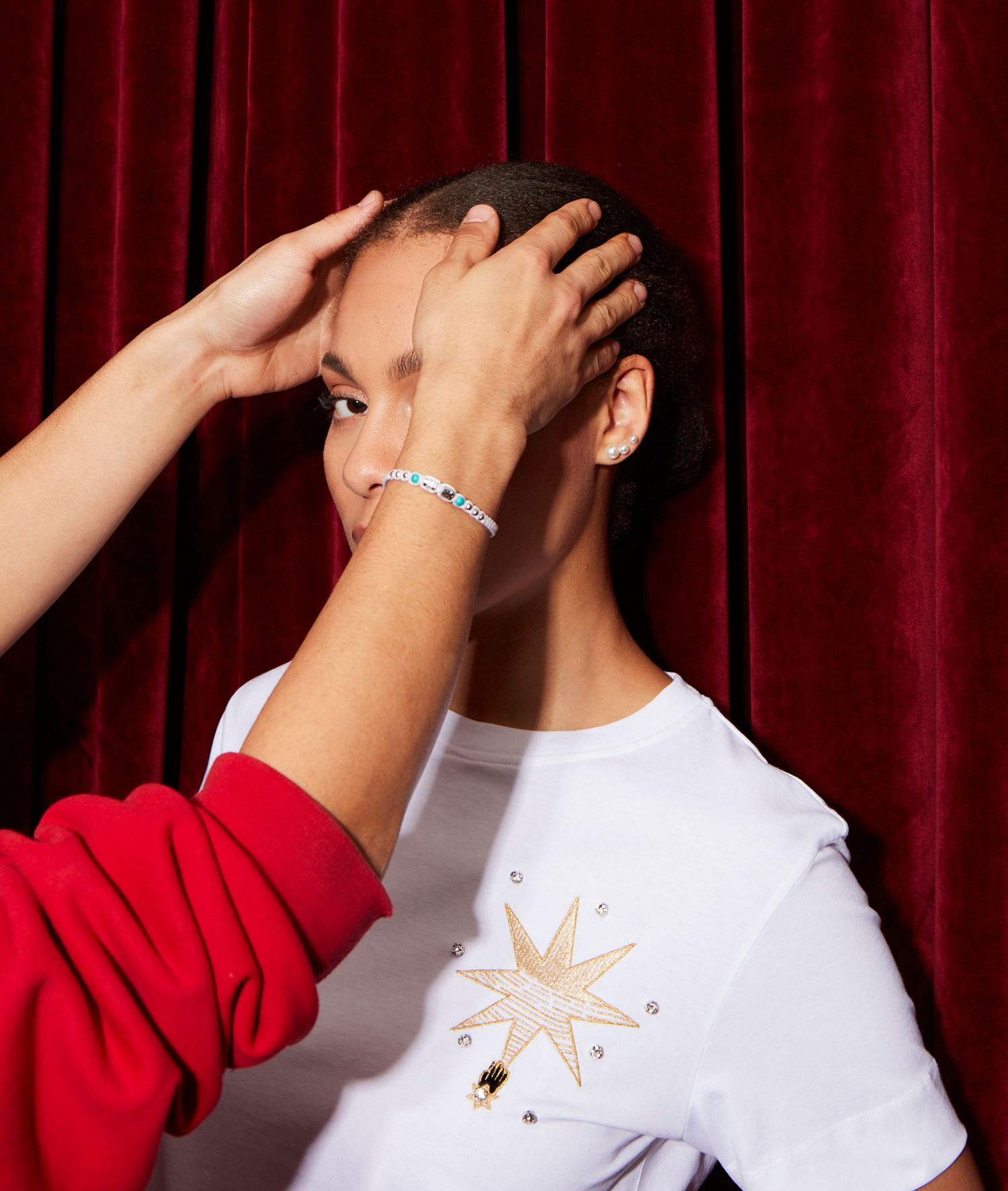 RISE ABOVE, TRUST THE PROCESS.
Welcome to Wings of Wisdom. Founded by Catherine Mugnier in 2021, Wings of Wisdom was born out of the desire to share wisdom that was given to her by a close member of her family. This precious advice allowed for a greater sense of fulfilment, a shift in vibration and a happier life.
She began to wonder, what if there was a way to inspire others to have the same shift in perception, remind them of their power and of the bigger plan at play? Enter Wings of Wisdom.
Wings of Wisdom offers a collection of objects for the self and for the home. Each piece is inspired by a symbol, a message, a state of mind, designed to raise your vibration and encourage to rise above and trust the process.
"Beauty has the power to alter people's lives, feeding into the human experience. I wanted to go further and weave in meaning and purpose into our clothes and objects of 'beauty'. explore how it can shift perception, our behaviour and those of others."
Wings of Wisdom Founder
Thoughts affecting behaviour.
Wings of Wisdom exists to encourage an exploration of the self, but also a means to better one's human experience through meaningful objects. We are our thoughts, so if we can influence your thoughts for the better, it's a mission accomplished. Our very first collection of T-shirts, Fine Jewellery and Perfumed Candles is coming to light, together let's live with meaning and purpose.
Timeless Treasures.
Combining exquisite craftsmanship with the power of storytelling and symbolism, Wings of Wisdom collections thrive to inspire to never lose sight of the bigger picture, to rise above and trust the process.
For the dreamers, the visionaries and the realists…